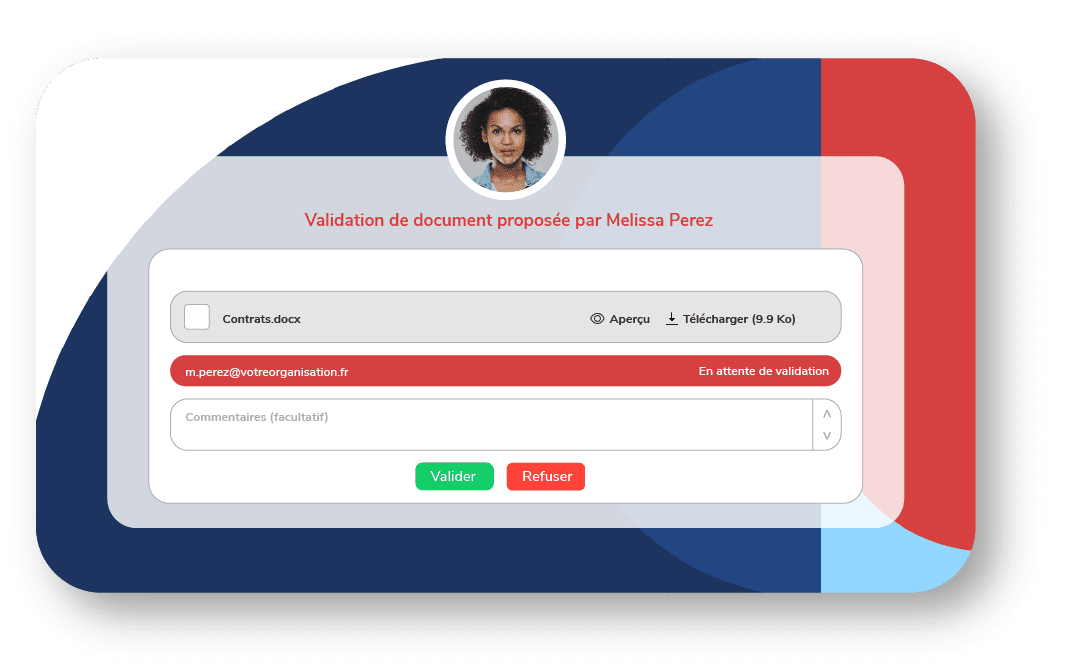 Document validation with NetExplorer
Have the validation of documents directly within your NetExplorer space.
This way, you save time and make your day-to-day work more fluid. This key step of working with several people on the same file is entirely dematerialized and concludes your document revision cycle.
More than 1500 organizations use NetExplorer to share their files on a daily basis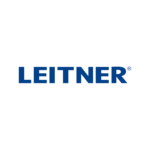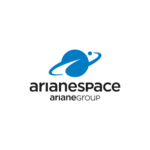 Philippe LECOCQ - DSI - LOUIS DE WAELE CONSTRUCTION
"Working in the construction industry, we need to exchange many documents with partners or subcontractors. We chose NetExplorer among a dozen other online platforms. The ease of use and configuration, the user-friendly interface from an end-user perspective as well as the fast and efficient support were really decisive for our final choice. In use, the platform keeps all its promises, combining speed, flexibility and ease of use. "
Validate or have a document validated... Even
outside

your organization 
This feature saves you precious time, especially when it comes to validating a collaborative file between people in your organization and others in an external company (such as your customers or partners).
This way, each stakeholder in a collaborative effort has the same level of information, all at once, both internally and externally. Your NetExplorer platform centralizes all the stages in the life of your files.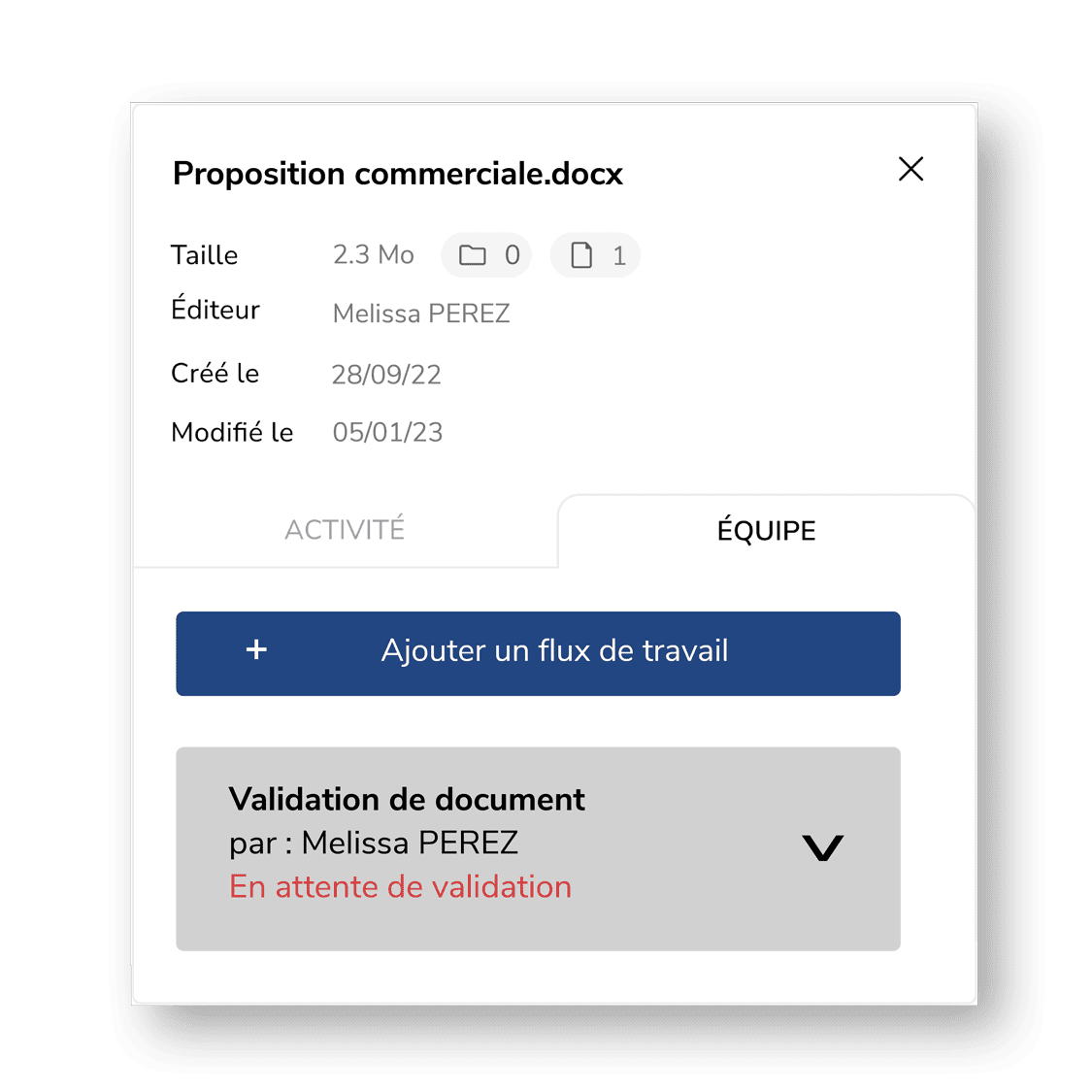 Whether it's a contract, a confidential manufacturing process or any other sensitive file... NetExplorer guarantees total security and traceability.
Whether your sensitive document is simply shared or sent for approval, all information about your file is retained: date of action, time, user identity, access method and IP address.
A
100% secure
document validation
Validate your documents anywhere, anytime
The NetExplorer API allows you to integrate the lifecycle of your files where you need them, without time or location constraints. With the NetExplorer API, you benefit from a reliable, secure and easy-to-integrate solution for your everyday tools. NetExplorer's seamless interconnection requires no special skills.
The platform is entirely designed to facilitate and accelerate collaborative work. Thus, the validation of documents is accessible directly from your business applications. 
A single solution for all stages of your document lifecycle
NetExplorer is a global solution for secure data management in the cloud that allows you to manage your documents with ease. From document creation, to editing, to validation, to electronic signature, all these features are available in a single ecosystem.
NetExplorer offers, in addition to the validation of documents :
Collaboration in a trusted cloud
Electronic signature with legal value

Try NetExplorer for free now